WE ARE ONLY SATISFIED IF YOU ARE MORE THAN SATISFIED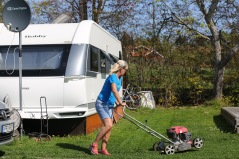 On a good campsite, many everyday things should be obvious. You shouldn't have to take coins with you to the shower, it should be clean and tidy where you cook and the toilets should be fresh. Other obvious things for us are that you should have easy access to a washing machine and that cycles should be available for guests who would like to borrow them.

If you are missing anything, we always do our best to see to it, because you're the one on holiday – not us.
A reunion with dear ones should be filled with memories and also entice you to new experiences. At our family campsite there is time for lazy days as well as eventful occasions. And the tranquillity? Yes, that's been here for a long time.

Susann Borg and staff
It's a good thing not everyone knows how wonderful Jogersö is. Then it would be too crowded here!
WE WORK AT HAVETS KÄLLA AB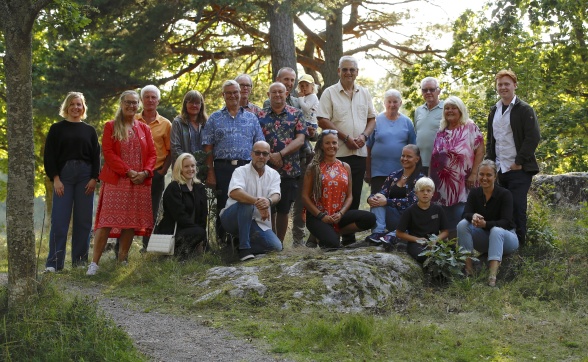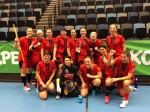 We are proud sponsors of the floorball team Ffamiljen.
This happy bunch train and play together with lots of joy and a dash of floorball experience.
Their 10th anniversary this year was celebrated in the campsite's conservatory.

Read more about this year's qualifying win in
Sweden Floorball >>
SPONSORS OXELÖSUND SPORTS CLUB
sponsors sörmlandsleden trails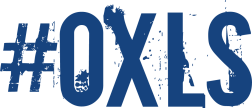 In Oxelösund, we live in the constant presence of the sea. Here, birdsong meets the harbour alarms. Here, world-leading industry and nature exist side by side. This is Oxelösund. A place of many faces. A place for you and me.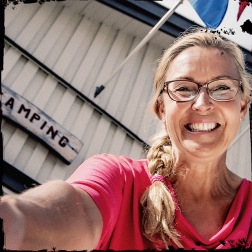 I was basically raised in tents. So, when I had the opportunity to take over Jogersö Camping, it just felt right. Over the years, I have continued to make improvements to develop the site. My ambition is for everyone who visits the campsite to have a positive experience. That's why I work hard to maintain a high level of service. If people choose to spend their precious holiday here, they should really feel it's worth it. When I took over the campsite we had 19,000 guest nights. Now we have about 50,000. It feels great that so many guests come back, sometimes several times a year. The campsite is an oasis for Oxelösund. And I am investing to make it a four-star campsite and to shine even more. And soon we will actually be there.
For me, the best thing about Oxelösund is that it is so nice here. We can swim and eat supper just a few minutes from our house. Then I love the virgin forest on Jogersö. It's endless, and absolutely magical.
I am Susann, one of Oxelösund's many faces. Who are you?