During autumn and spring you can try the jogging track and the scenic footpaths on Jogersö. Campsite guests can borrow Nordic walking poles from the reception. There are three BBQ places facing the water along the jogging track. You can fish from the cliffs, and the sunset over Trappviken from the outlook mountain is as beautiful all the year round.

In the winter, there is a 2.8 km ski trail across the large lawn connected to the 5 km or 10 km exercise loop when there is a lot of snow. The exercise track is illuminated until about 8.30 pm.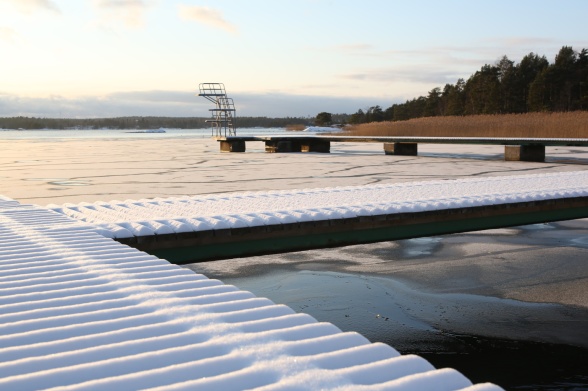 Södermanland's biggest seaside resort with a 200 m long and 50 m wide sandy beach is 250 m from the campsite. Next to the sandy beach there are also smooth stones for those who prefer hard surfaces to sand. The area also has a large lawn for activities, jetties, diving towers, changing rooms, beach volleyball court and mini golf.
The WC building by the beach is open from June to August. During the summer months, Kajak och Fritid operates from the seaside resort, and you can drop in for a kayak trip.
There is also a restaurant in the swimming area that serves lunch as well as coffee and cold beer.

For our four-legged friends there is a dog beach. It is located about 200 m along the path to the right and offers a small beach for you and your dog.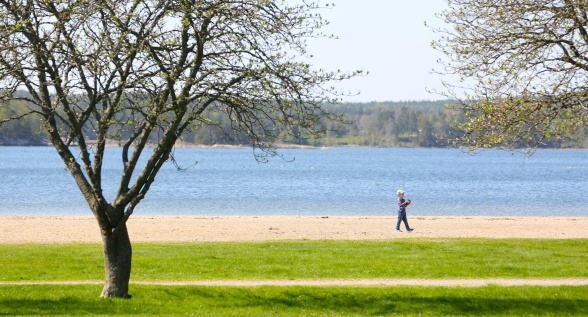 Photographer Christian Holmér.